Configure OS
Guest additions
IP address
Computername
Right-click on "Start -> System" and change the computer name to "vm8". Restart later.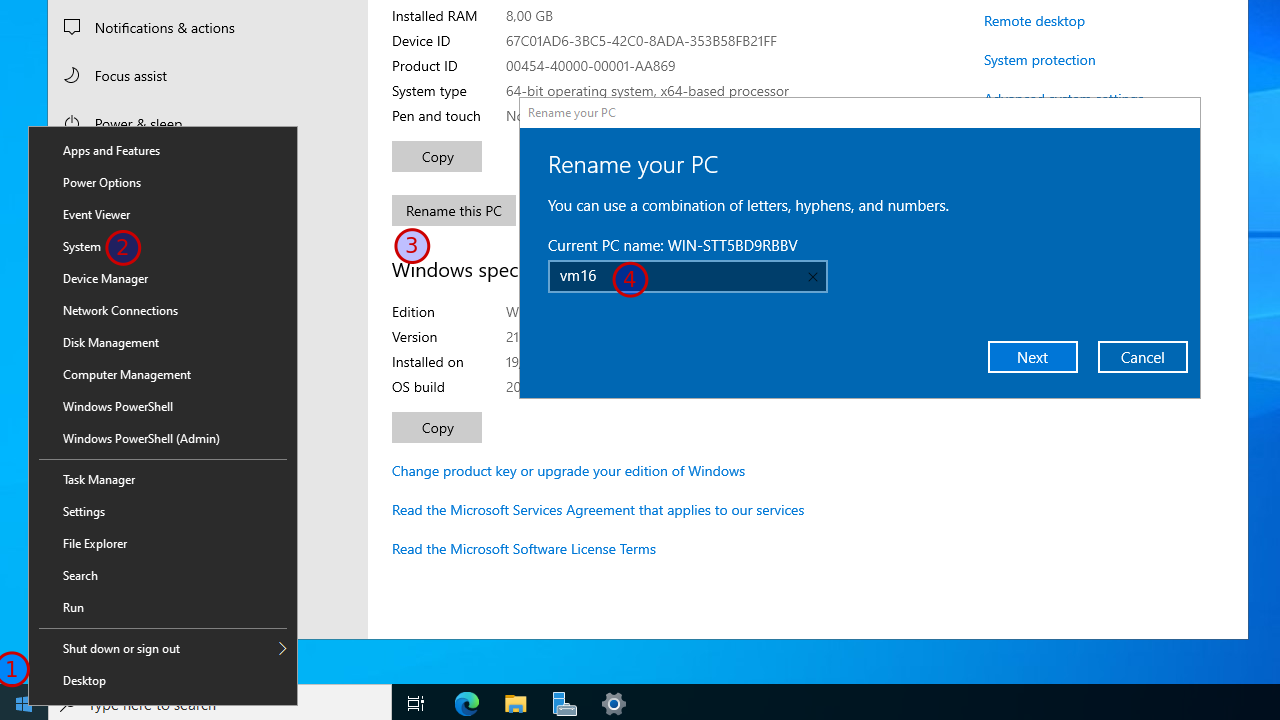 Automatic updates
Install all available updates. Reboot when asked to. Repeat "Check for updates/installing updates" until no more updates are available.
As this is a lab environment, "disable" the automatic updates for now; click "Start", type "services.msc" and select the "Services" app. In the Services window, scroll down and locate the "Windows Update" service. Right-click on "Windows Update" and select "Properties" from the context menu. In the Properties window, under the "General" tab, locate the "Startup type" dropdown menu. Change the startup type to "Disabled". Click on "OK" to save the changes and close the window.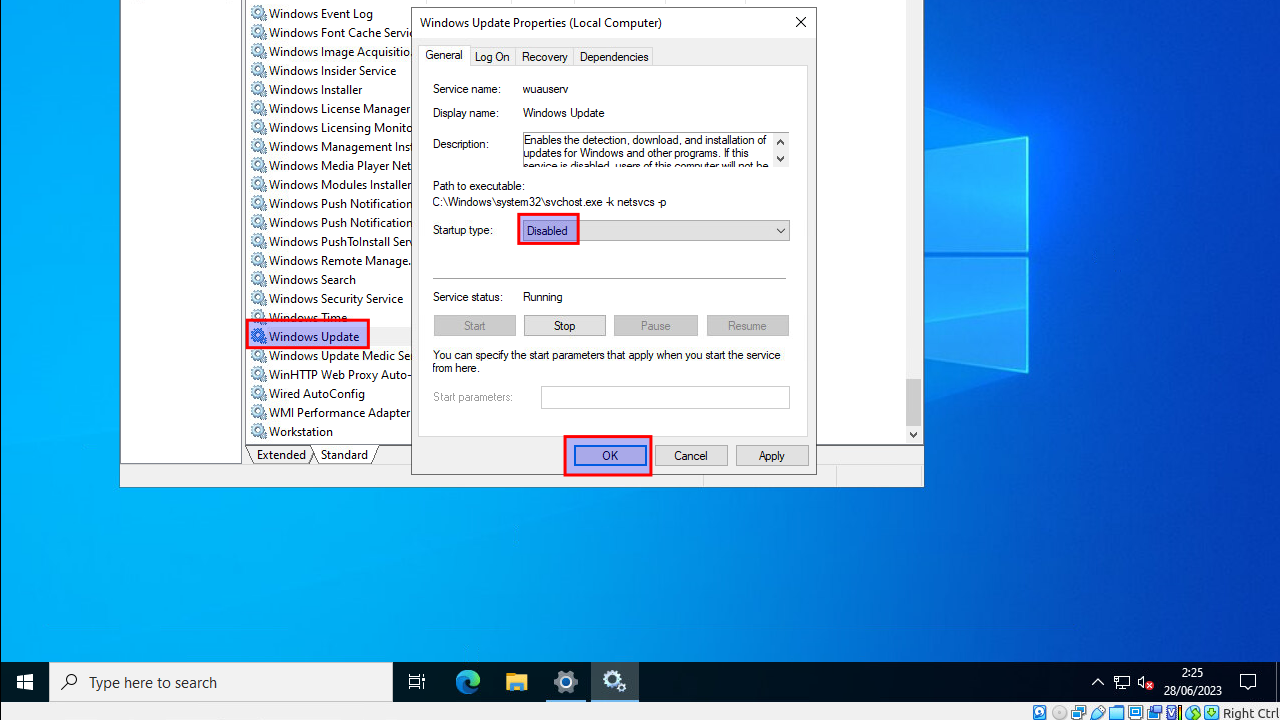 Restart and shutdown